Or "The Commission That Didn't Pan Out"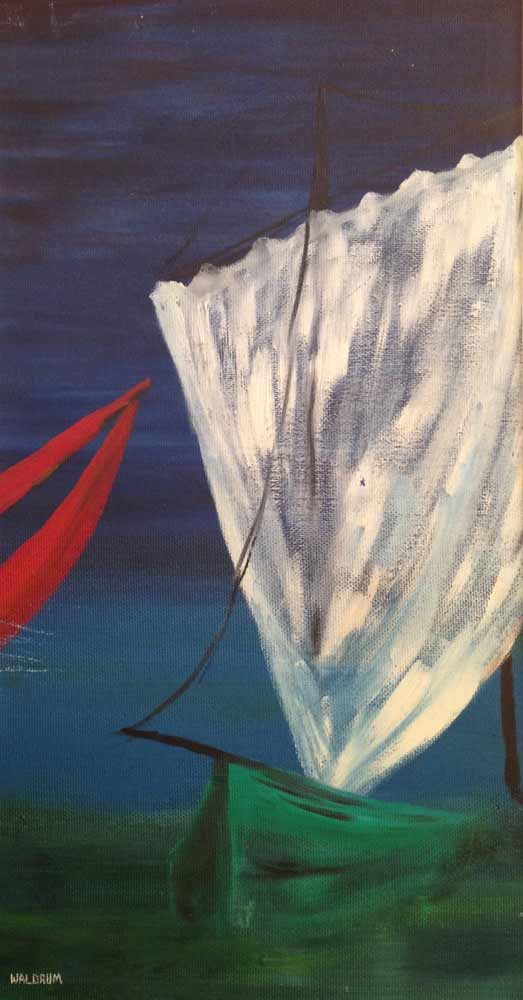 This image was provided by Linda (Brown) Day, who graduated from Lakin High School.
"I have a painting that your dad did in the 1960s. It is a third of a painting that he made for Betty and Gerry Johnson. As I understood the story they commissioned a big piece and then didn't like it. So your dad cut it into three pieces to see if they would like it better. They didn't. So, there were these three smaller paintings.
Your mom gave me one of the three pieces in l963 when I graduated from high school. It hung in every one of my houses since the beginning of time."