Two exhibitions featuring the work of artist Harold Joe Waldrum are set for summer of 2019.
The Gerald Peters Gallery at 1005 Paseo de Peralta in Santa Fe NM will open three shows in the historic Bandelier House on June 28, with Waldrum's first 12 etchings — the "Las Sombras" suite — on view in one room.
The shows open with a reception from 5-7pm on June 28. "Sombras" continues through September 21.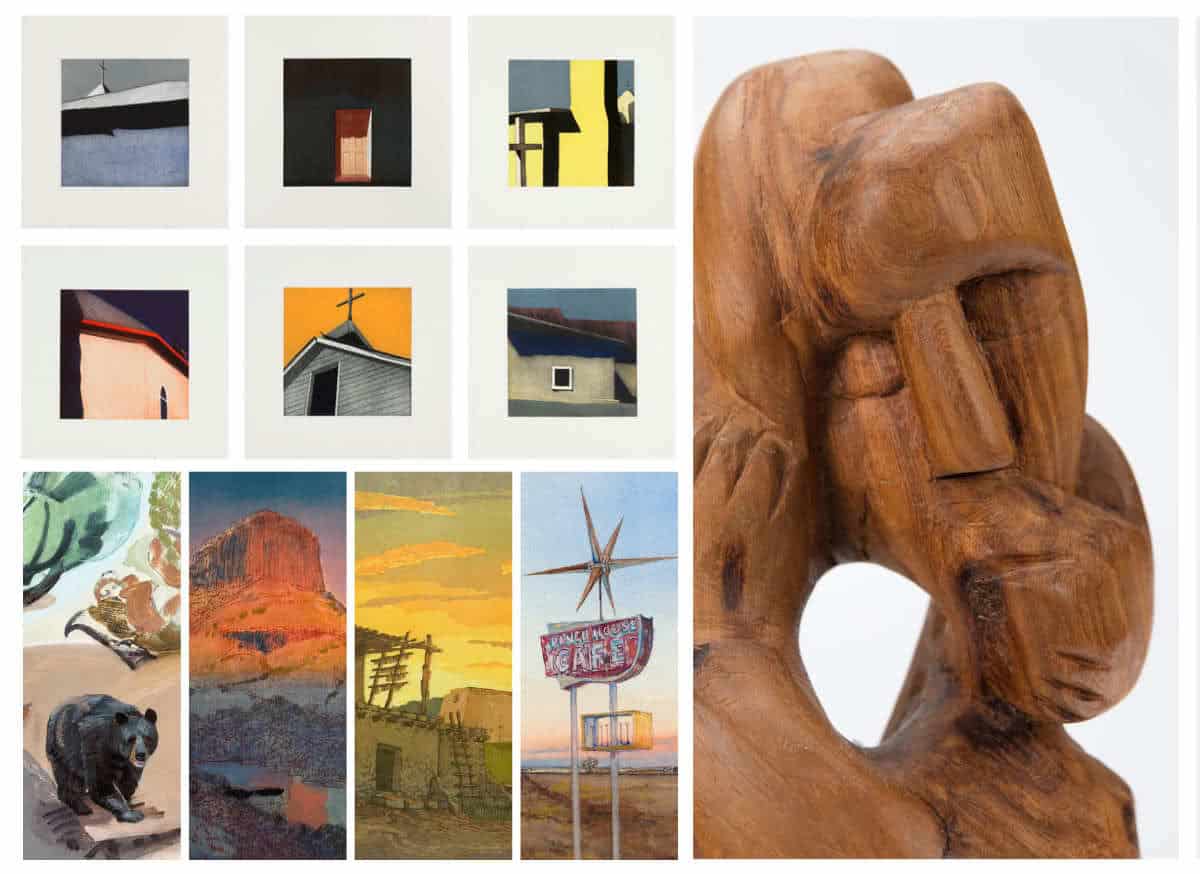 Opening in tandem with Waldrum's "Sombras" are "Reimagining New Mexico" with work by Mike Glier, Leon Loughridge, James McElhinney and Don Stinson (through August 3), and "Allegories of An Artist's Life" featuring wood carvings by Patrociño Barela (through September 21).
The Tucson Museum of Art will feature Waldrum's work in a show also called "Las Sombras" opening July 14 and continuing through September 29. The first 12 etchings and various works on linen, canvas and paper will be shown in the museum's Lois C. Green Gallery. The exhibition is organized by the Tucson Museum of Art and Historic Block and curated by Christine Brindza, Senior Curator.