Harold Joe Waldrum is buried in Columbus, New Mexico.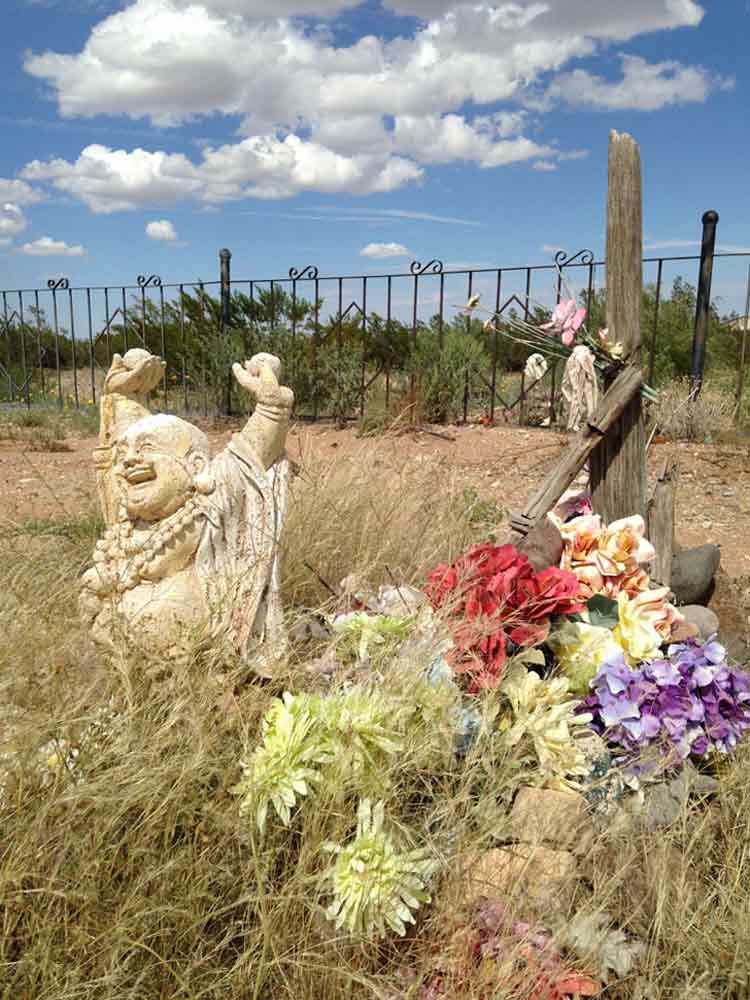 He said he chose it because it resembled the cemetery in the final scene of "True Confessions" (1981).
Waldrum loved a road trip, even if it was only for a day, and found the Columbus cemetery on a drive he took to Palomas, Mexico.
It may be coincidence, but "Columbus" was a family name. Waldrum's grandfather (father's side) was named Christopher Columbus Waldrum and went by "Lum."
Waldrum had an uncle "Lum" (Christopher Columbus Waldrum, Jr.) and a brother survives him whose full name is Charles Lum Waldrum.